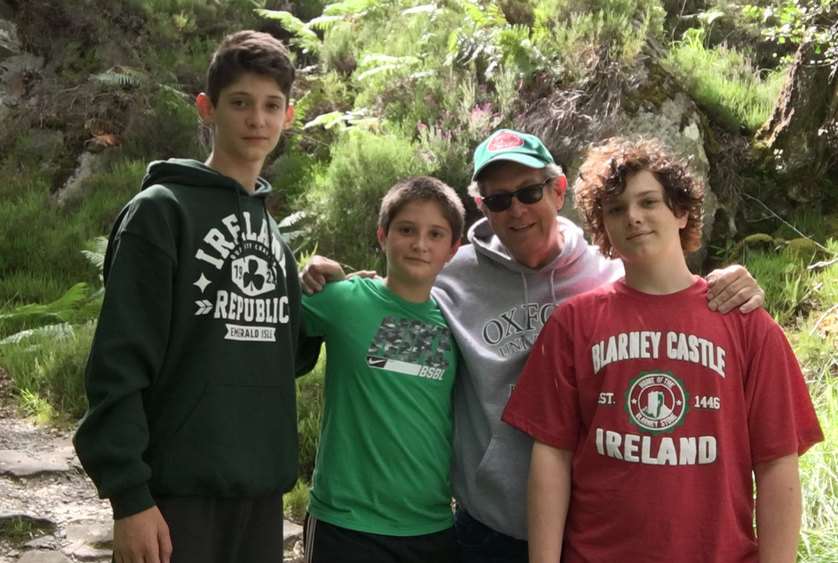 There was a time when I questioned my sanity. It came as I contemplated a plan I'd had in motion for a year: taking my three adolescent boys on a road trip through Scotland, England and Ireland.
I would be the sole adult. I used the term 'adult' loosely, since the person-of-age here is me — not always the most practical guy in the world.
We flew into Edinburgh, rented a car, drove around Scotland and England, then flew to Dublin, rented another car — a nice BMW — and drove around Ireland.
Nice, simple trip. No real plan. Pure serendipity.
Here's a brief scene from inside the car:
Aside from learning to drive on the other side of the road, everything went pretty well.
The trip  is done now and I think the three weeks we spent together will loom large with me for the rest of my life. I'm not ready to write about it yet; I'm still digesting. But I will post some photographs here today and will post comments (and other pictures) now and again.
It was a long trip — perhaps a bit too long, we all agreed, but could not imagine doing it in less.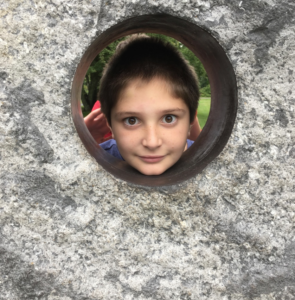 It was not hearts-and-flowers the whole time, either. There were some difficult moments.
But you know how … years after you've lived a certain day, you come to realize that that day was one of the important ones. That on that day, everything was right and you know why you were here on the earth. I've had that feeling before, when I took my Highway 61 trip, and I had it on this trip.
This was time I will always treasure with Jack, Travis and Charley.
So, for now — here are some pictures.