"McKeen reaches for the stars and for the most part, he gets there."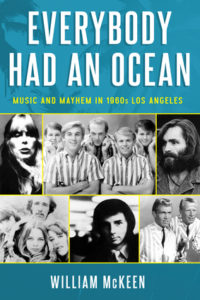 That's from Under the Radar. Here's more from that magazine's review: "Everybody Had an Ocean is as engaging a tale of '60s-era music as any that one will read. Even the most ardent historian will find something new in the histories presented, or at the very least see them in a new light. And, more importantly, McKeen's text strips away any pretension from the artists and presents them in a normal, more humanistic light. Words aren't minced. Feelings aren't protected under the guise of artistic genius. These were real people, living in real times, with strengths and weaknesses like anyone, displayed under normal, real-life circumstance. Could Everybody Had an Ocean be accused of overreaching? Perhaps. But like the artists he profiles, McKeen reaches for the stars. And for the most part, he gets there." Under the Radar
"… a sprawling, entertaining, and sometime lurid, narrative about artists who, bursting with creative energy, converged in L.A."  Booklist
"Excellent social history…" "an indispensable account of a time of beauty and terror."  Kirkus Reviews [starred review]
"Music lovers will devour this book as I did. McKeen ties together so many musicians and groups that my head was spinning, but in good way, because I had no idea how much all of these artists worked and partied together. A pleasure to read." Five-star Amazon review
Manson: American Idol
The scary little dude wanted a record contract. When he didn't get it, he ordered his minions to kill in order to scare the shit out of Los Angeles's music community.
If Charles Manson had taken the game-show road to stardom, who knows what would've happened?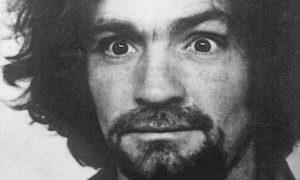 The peace, love and flowers ethos of the era allowed this career criminal to infiltrate the artistic community. With his long hair and arsenal of gibberish, he seemed the model of a hippie, hanging out with Cass Elliot of the Mamas and the Papas, Dennis Wilson of the Beach Boys, and Neil Young, who recommended Manson to the president of Warner Bros Records. (He passed.)
Manson's story is one of dozens in Everybody Had an Ocean, an epic tale about the intersection of music and crime in 1960s Los Angeles. It's available at bookstores and the usual online locations.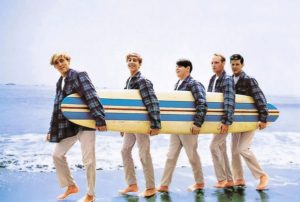 I'm the author, William McKeen, and this site introduces you to my books and my other work. I hope you find this all of interest.
Here's what people have had to say about the book:
"Everybody Had an Ocean is a fascinating, hypnotic look at the underside of the California dream. With smooth prose and keen reporting. William McKeen peels back the facade of peace and love and thoroughly examines the dark heart behind a generation of music. This is binge reading at its best."
MICHAEL CONNELLY
author of The Lincoln Lawyer and The Wrong Side of Goodbye
"People say the Sixties died at Altamont, but William McKeen makes a compelling case that it was really Charlie Manson who brought down the flowered curtain. Everybody Had an Ocean sets a generation's soundtrack to the improbable true tale of a scrawny career thief who befriended a Beach Boy, almost got himself a record deal, and then unleashed a spacey band of murderers on Los Angeles. Few novelists could dream up such a plot."
CARL HIAASEN
author of Hoot and Razor Girl
"William McKeen's Everybody Had an Ocean brilliantly illuminates the day-glo rise of Los Angeles as a counterculture Mecca. The back pages of high-octane rock n' roll history are ably explored by McKeen. And once again, the Beach Boys reign supreme."
DOUGLAS BRINKLEY
author of Cronkite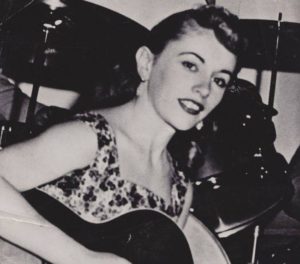 "A widescreen, meticulously-researched account of how Los Angeles – the seedbed of surf-pop and folk-rock – became the epicenter of American music in the 1960s. McKeen follows the thread from the Beach Boys' sunny innocence to Manson's noir horrors – via Phil Spector, Jim Morrison, and a supporting cast of hundreds – and brings the music of the City of Angels brilliantly to life."
BARNEY HOSKYNS
author of Small Town Talk and Hotel California
"William McKeen's Everybody Had an Ocean offers a detailed snapshot of the creative fertility, debauchery and importance of a signal moment in pop music history. Highly recommended."
CHARLES L. GRANATA
author of Wouldn't it Be Nice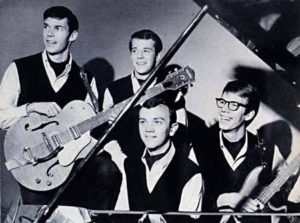 Here's a list of my books. Be sure to check out the pages devoted to the books on this site.
Books by William McKeen
Everybody Had an Ocean, a nonfiction narrative, 2017
Too Old to Die Young, a collection, 2015
Homegrown in Florida, an anthology, 2012
Mile Marker Zero, a nonfiction narrative, 2011
Outlaw Journalist, a biography, 2008
Highway 61, a memoir, 2003
Rock and Roll is Here to Stay, an anthology, 2000
Literary Journalism: A Reader, 2000
Tom Wolfe, a critical biography, 1995
Bob Dylan: A Bio-Bibliography, 1993
Hunter S. Thompson, a critical biography, 1991
The Beatles: A Bio-Bibliography, 1989
The American Story, an anthology, 1975
For more about these books and additional writing, interviews and appearances in film and other media, click on titles or the  'Books' and 'Other Work' tabs above. Students looking for my course outlines will find them under the 'Courses' tab.

Entire contents of this site Copyright © 2023 William McKeen