The American Story, an anthology
Edited by Starkey Flythe, Jr.
Curtis, 1975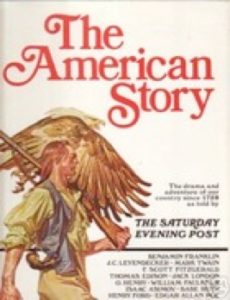 Doing this book was like going to graduate school. I learned so much from the book's editor, the late Starkey Flythe, Jr., who was a brilliant short story writer  and editor.
I was hired as assistant editor mostly because I had a history degree and because I was standing in the office when they needed an assistant editor. But I spent a glorious six months in the musty archives of the Saturday Evening Post, working under Starkey's direction, and assembling a beautiful words-and-pictures book to mark the Bicentennial.
The two of us assembled the book and wrote much of the connective tissue that held the sprawling project together. In my life today, as a professor, I use the book as a source. I read to my students — some of the reporting about the westward expansion. There's a piece that David Crockett wrote about the fickle nature of fame and what it was like to be a 19th Century superstar.
In between times in the archives, Starkey steered me to writers whose work enriched my life.  I learned so much from him. He shaped my tastes, introducing me to the works of Flannery O'Connor and Eudora Welty, and was himself a great voice of the South (and an O. Henry Award winner).
He was  my mentor, my role model and my friend. He led a remarkable life. I hope he rests in peace.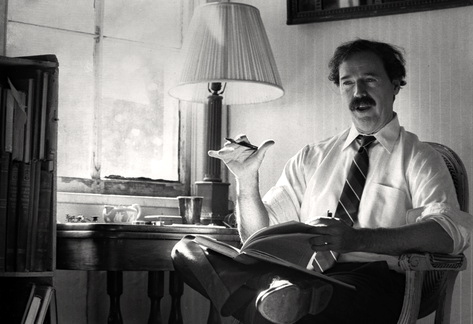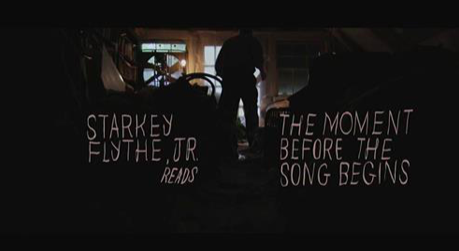 Here is Starkey's obituary from his hometown paper, the Augusta Chronicle:
Starkey Flythe, Jr.
Starkey Flythe, Jr., of Augusta, Georgia, died at the age of 78 on Friday, September 13, 2013, after an illness of several months.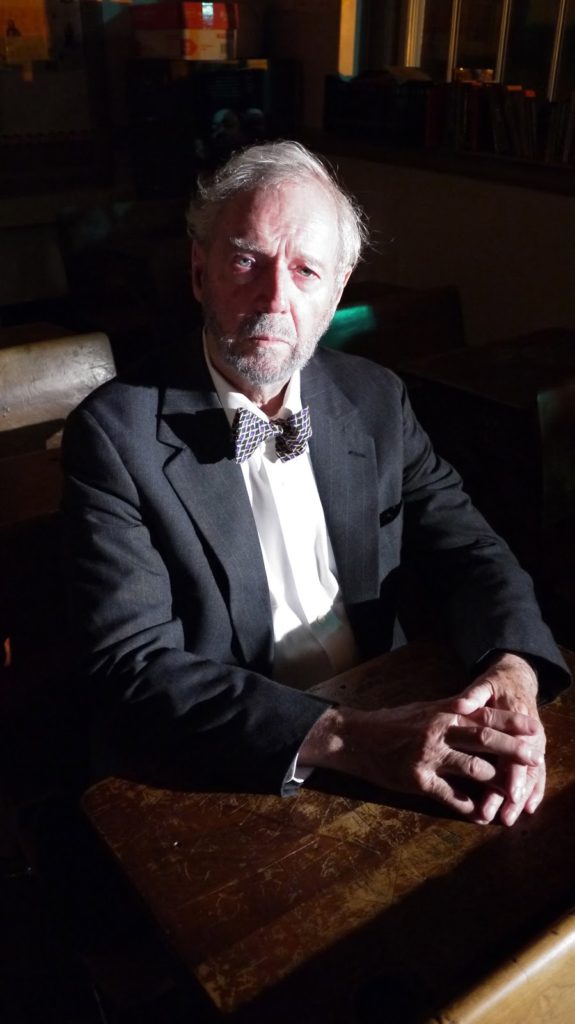 Mr. Flythe was an award-winning writer, editor, teacher, cultural leader, and beloved friend. Mr. Flythe was the author of two volumes of short stories: Lent: The Slow Fast, winner of the Iowa Short Fiction Award, and Driving With Hand Controls, winner of the Serena McDonald Kennedy Award from Snake-Nation-Press.
His stories were anthologized in Best American Short Stories, New Stories from the South, and the O. Henry Prize volumes. He was the winner of a PEN/Syndicated Fiction Award, a National Endowment for the Arts Fellowship in prose, and a South Carolina Arts Association literature Fellowship.
Mr. Flythe's poems were widely published in magazines, including the poem "Greeks" in the August 8, 2011, edition of The New Yorker. Most recently, his poem, "Katherine, locked in the bathroom" won the Constance E. Pultz Prize from the Poetry Society of South Carolina.
He published three collections of poetry in his lifetime: Paying the Anesthesiologist, They Say Dancing, and The Futile Lesson of Glue, which won the Violet Reed Haas Award. His subjects were wide-ranging, from pop culture to the rituals of death, from mistletoe to Jayne Mansfield's bosom. As he once said, the poems are "essentially about how things can't be put back together."
His literary voice was slightly melancholy and always genial, with run-on associations that were wry, utterly original and unmistakably his own. His kindness and wit charmed friends, colleagues, students, and audiences alike.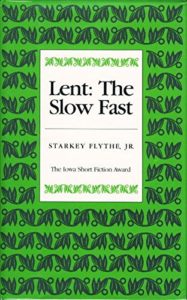 Mr. Flythe's gentlemanly manner reflected the more genteel age into which he was born, on February 15, 1935, second son of prominent Augusta lawyer, Starkey Flythe, Sr. and Mary Bacheller Flythe. His brother, Judge James Bacheller Flythe, died in 1986. His uncle, Edison Marshall, a fiction writer, was the author of 20 popular novels and a collection of short stories. Several of his novels, including The Viking, were made into Hollywood movies in the 1940s and 1950s.
Mr. Flythe received his Bachelor of Arts degree from the University of the South and his Master of Arts degree from the University of Georgia. After teaching high school for several years in South Carolina and Georgia and following military service in Ethiopia and the Middle East, he began a career as editor for the Curtis Publishing Company. There, among other accomplishments, he managed Holiday and re-founded Saturday Evening Post. He accompanied President Nixon on a trip to the Middle East in 1975 and interviewed a number of celebrities, including Lady Bird Johnson, Johnny Cash, Cher, James Brown, The Beach Boys and John Denver.
In the early 1980s, he returned home, where he became a respected and forceful cultural leader. He was a central figure in the establishment of the Augusta Poetry Group, served as President of the Authors Club of Augusta, helped to create and develop the Sand Hills Writers Conference (now the Sand Hills Writers Series) at Augusta State University (now Georgia Regents University), represented the Poetry Society of South Carolina in the CSRA, and organized readings for the Westabou Festival and other literary events in both South Carolina and Georgia.
A short film about Mr. Flythe by Matthew Buzzell, assistant professor of communications and professional writing at Georgia Regents University, will be shown continuously during the Westabou Festival, October 2 – October 6, at the Old Richmond Academy in Augusta. A program about the film and about Mr. Flythe will be presented following the film's showing on Sunday, October 6, at 3:30.
Mr. Flythe is survived by two nephews, James W. Flythe and Judge John Flythe, and by numerous close friends. Mr. Flythe faithfully attended St. Paul's Episcopal Church in Augusta, where a memorial service will be held at 10 AM on Wednesday, September 25 with Rev. George Muir. In lieu of flowers, gifts may be made to the Starkey Flythe, Jr. Memorial Fund, care of St. Paul's Episcopal Church, 605 Reynolds Street, Augusta, GA, 30901.