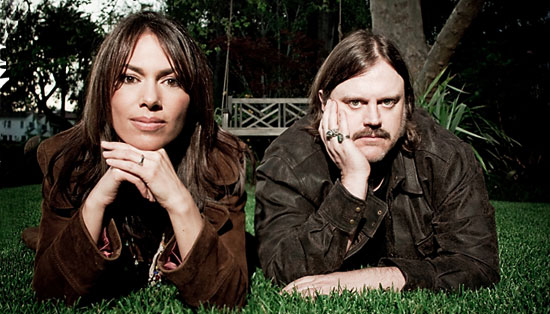 I'm Facebook Friends with a fellow named Kevin Lynn. Never met him, never talked to him. All of our communication has been through this forum. He's a flesh-and-blood friend (high school classmate, I believe) of my old pal Ruth Baxter. A few years ago, Kevin and I became Facebook Friends. I soon learned that Kevin is a good dad, has shitty taste in baseball teams (hey, fuck the Yankees), but excellent taste in music.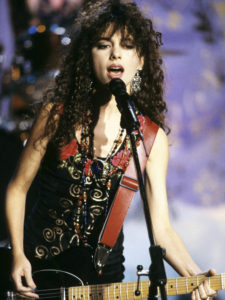 A couple of days ago, Kevin commented on one of my posts and suggested I track down the Sid'n'Susie recordings. I immediately listened to a couple of tunes online, loved them, then found a four-disc box set online and, without hesitation, ordered it.
(And yes. I still like discs. I like — nay, need — packaging. I need to know who wrote what, who played what, who produced it, who engineered it, who did the song first … and historical background. The box set has a book with interviews, credits … just the way things used to be before digital downloads caused such magnificently produced products to fall into disrepute by becoming mere bytes out of context. Good God! Respect the music! Respect the artists! Buy the music in tangible form!) 
Ah, but I digress.
The "Sid'n'Susie" recordings are by Matthew Sweet and Susanna Hoffs, two great rock / power-pop voices. Listening to the Under the Covers discs is like sitting on the living room floor, watching them flip through three decades of 45 rpms and reimagining the songs as their own.
Let's try this one, let's try this one.
Matthew Sweet plays most of the instruments, but they invite a few people to help them out, including Steve Howe, Dhani Harrison, Lindsay Buckingham and Van Dyke Parks.) Matthew and Susanna sound great together. What beautiful voices.
And what a spectrum of artists they cover: Bob Dylan, Bread, the Grateful Dead, Badfinger, the Ramones, the Clash, the Mamas & the Papas, the Pretenders, the Who, the Beach Boys … wow!
I'm pleased to report they do one of my all-time favorite songs, "You're My Favorite Waste of Time" by Marshall Crenshaw. For more fun, listen to "The Kids are Alright" and "And Your Bird Can Sing." (Click on those links to hear samples.)
It should come as no surprise that they have excellent taste in music. I've always taken pride in my music library, so I love the reworkings of some of my old favorites. And they even do a few songs that I somehow missed.
Speaking of missing: How did I miss this? How far have I fallen out of the world to have not known of the Sid'n'Susie recordings? Having found them, my life is complete.
 Which brings me back to Facebook: Thanks, Kevin, ol' buddy, ol' pal. Thanks for letting me know about these wonderful recordings.
I'm passing it on. (Insert big thumbs up here)
Track listing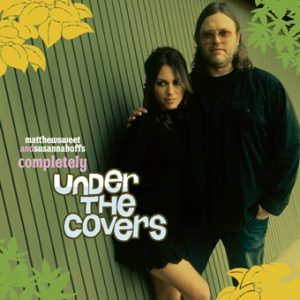 Disc 1 (The Sixties)
1. I See the Rain
2. And Your Bird Can Sing
3. It's All Over Now, Baby Blue
4. Who Knows Where the Time Goes?
5. Cinnamon Girl
6. Alone Again
7. The Warmth of the Sun
8. Different Drum
9. The Kids Are Alright
10. Sunday Morning
11. Everybody Knows This Is Nowhere
12. Care of Cell 44
13. Monday, Monday
15. Run to Me
16. Village Green Preservation Society
17. I Can See for Miles
Disc 2 (The Seventies, Part 1)
1. Sugar Magnolia
2. Go All the Way
3. Second Hand News
4. Bell Bottom Blues
5. All the Young Dudes
6. You're So Vain
7. Here Comes My Girl
8. I've Seen All Good People: Your Move/All Good People
9. Hello It's Me
10. Willin'
11. Back of a Car
12. Couldn't I Just Tell You
13. Gimme Some Truth
14. Maggie May
15. Everything I Own
16. Beware of Darkness
Disc 3 (The Seventies, Part 2)
1. Dreaming
2. Marquee Moon
3. I Wanna Be Sedated
4. Baby Blue
5. You Say You Don't Love Me
6. (What's So Funny 'Bout) Peace, Love and Understanding
7. You Can Close Your Eyes
8. Melissa
9. Killer Queen
10. A Song for You
Disc 4 (The Eighties)
1. Sitting Still
2. Girls Talk
3. Big Brown Eyes
4. Kid
5. Free Fallin'
6. Save It for Later
7. They Don't Know
8. The Bulrushes
9. Our Lips Are Sealed
10. How Soon Is Now
11. More Than This
12. Towers of London
13. Killing Moon
14. Trouble
15. Train in Vain
16. You're My Favorite Waste of Time
17. I Would Die 4 U