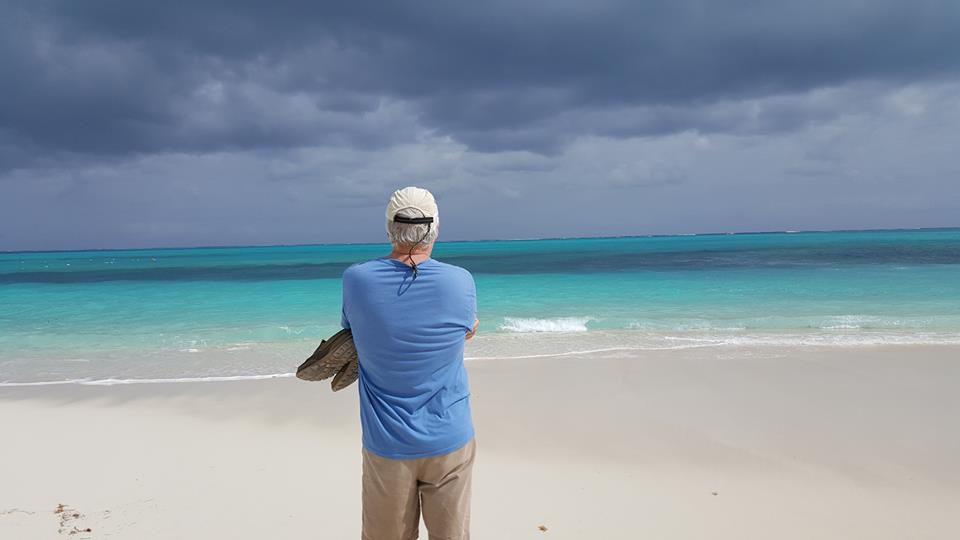 When I heard about the shooting at the Capital Gazette in Maryland, I had the feeling that I might find connection to a victim.
Journalism is a small family, after all. I've been teaching for more than 40 years, so I figured that one of my students was there, had been there, or had some connection there.
I awaited the names of the victims, fearing I'd find a name from a long-ago class roll on the list. When I saw the names, I was punched in the stomach, and all I could say was, My God.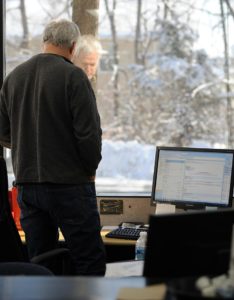 I didn't know Rob Hiaasen, but for years I'd heard from those former students lucky enough to work with him. He was their mentor, dean of their newsroom grad school, the man responsible for their continuing education.
I didn't know him, but I knew what he did and that he was much beloved.
I'd also known his brother, Carl, and his nephew, Scott, for 30 years.
Carl was an esteemed graduate of the University of Florida program I served for 24 years, and he was always generous with his time — for students and for faculty members such as me.
Though a best-selling author and media celebrity, he gladly helped provide succinct and snappy quotes for the dust jackets of my books. Coming up with something good for someone else's book jacket is an often-thankless job with no reward, but he kindly — and regularly — did so.
Scott is my argument for the hypothesis that writing talent is genetic. Even as one of my freshman students, Scott had a gift, which he has since shared with thousands of readers.
So though I didn't know Rob Hiaasen, I knew of his work — thanks to the legions of grateful young journalists who shared with me tales of his generosity and kindness.  I could only imagine the anguish of his family, people I cared about deeply.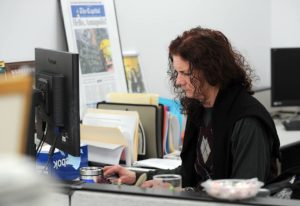 And I hurt for the families of the other victims —  Wendi Winters, Rebecca Smith, Gerald Fischman and John McNamara.
The gunman had no argument with any of them, but they were caught in the brace of his rage.
In the aftermath of the shooting, a lot of newspaper journalists recalled dealing with the public — those members of the public who walked through the newsroom doors and presented themselves at our desks.
In one of my newsrooms, office geography dictated that I was usually the guy who dealt with the walk-ins. When the other reporters saw someone wandering into the newsroom, they'd bolt for the canteen or the head.
Lacking social skills, I never really knew how to negotiate myself out of such situations and often ended up listening to a reader endlessly rant. But once in a great while, I was able to find the seam of a great story in these diatribes.
Years passed. I was going to visit a student intern on the job, when I made my first newsroom visit that required a security checkpoint.  I had to empty my pockets and go through  a metal detector at the door of the newspaper building.
Has it come to this? I thought.
Yes. And now: this.
Stunned by this horrific news, we turned to social media for minute-by-minute updates.
I heard from a lot of students who'd been touched by Rob's kindness. I read tributes from people with whom I had no connection but the common denominator was that the man freely shared his talent and gifts with others to better this profession.
The next day, still reeling from the news, I heard from my colleague Noelle Graves. She knew that her four years of former students were shaken by the on-the-job murders and asked if it was all right to send them a note from her university account. She's cautious that way.
Of course, I said.
As usual, Professor Graves spoke with eloquence and grace, articulating what we felt about these deaths in our family.
With her permission I post her note below:
I've been thinking of you all since the news in Maryland broke yesterday.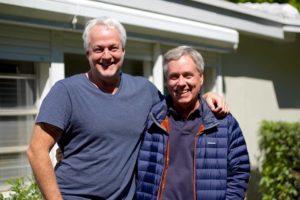 Some of you were students of mine four years ago, some just this spring. All of you, though, are close to my heart.
We stand shoulder-to-shoulder, you and I. Whether your path has taken you into news or another field, we shared a time of learning about this great tradition of providing the truth in context to the public.
On Thursday, five of our colleagues who shared that mission lost their lives to a gunman apparently bent on mass casualties and destruction.
We talked in class about the beauty and value of life, that each person is unique and irreplaceable. We stand in grief with the families and loved ones of the five – Gerald Fischman, Rob Hiaasen, John McNamara, Rebecca Smith and Wendi Winters.
This unthinkable loss of life is difficult to fathom, impossible to comprehend. The loss, as with all the similarly horrific events our nation has seen, is truly senseless.
Overarching this event is the environment in which we find ourselves today. These are such perplexing times to be in journalism with headwinds from Washington and the amplifying effect of the Internet.
We're not alone in these times though – history indeed repeats itself – and the framers of the Constitution enshrined a free press anticipating its vital role as a bulwark against tyranny.
The five who lost their lives in Maryland were part of that proud tradition of a free press.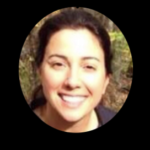 And so, our hearts are broken, but our resolve remains. We are committed more strongly than ever to find and report the truth to the public.
We will not be cowed into submission. We will not forget our Constitutional mandate. We will not abandon our public trust.
We stand together. Shoulder-to-shoulder.
Take care of yourselves, and I'm here if you want to talk.
All my best,
Noelle