Mystery with a Mango Sour Chaser
Appeared in Creative Loafing December 7, 2009
Our measuring stick for suspense is Alfred Hitchcock. No doubt the late English filmmaker altered the bathing habits of millions with Psycho (I know that I gave up showers for baths for a year after seeing it) and because of The Birds, we don't look at our fine, feathered friends in quite the same way.
Still, great as those films are, the best Hitchcock films were the ones that followed the pattern of the innocent-person-caught-in-a-nightmare.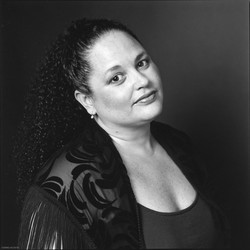 Think North by Northwest, where Cary Grant is mistaken for a spy. Or The Wrong Man, when Henry Fonda is jailed for a crime he didn't commit. Or Strangers on a Train, when a chance encounter with nutty Robert Walker sets a murder into motion.
It's that sweaty-palmed paranoia, in which real fear rises from the vapor and grips you around the throat. That, to me, is the source of the modifier "Hitchcockian."
So when I tell you that Liz Balmaseda's new book Sweet Mary  is a Hitchcockian thriller, think that sort of story.
Because the heroine of the book, Dulce Maria Guevera, is just that: an innocent caught up in a horrible case of mistaken identity. Or maybe not.
Balmaseda keeps you guessing.
As a journalist, Balmaseda was all about answers, Any good reporter or columnist knows that the point of journalist is to serve the public . . . to give people what they need to know . . . to answer questions, not ask them.
She was so good at the job she won a Pulitzer Prize for stories about immigration and shared a second Pulitzer with her Miami Herald colleagues for the Elian Gonzalez story.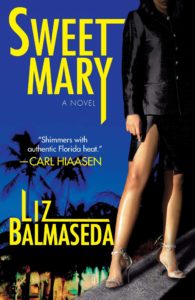 She's a product of the same newsroom that gave the world such gifted writers as Carl Hiaasen, Dave Barry, Edna Buchanan and Fabiola Santiago.
So you might think that her first novel might be about a journalist or at least involve journalism in some way.
Nope.
The heroine here, Mary, is a real-estate agent. In fact, the novel opens with a long scene showing Mary at work. She's immediately likeable, interesting, vivacious, a single mother, trying to sell a huge and decrepit house to a wealthy out-of-towner. She's someone we want to know.
Of course, there are allusions to problems: the ex-husband, the mother and father who won't let her irresponsible little brother grow up (he's a doltish adult now), and her inability to refuse to help when asked. This Mary – she has a big heart.
And then the SWAT team shows up at the door.
Mary is hauled to jail and her son Max is taken by the Department of Children and Families. In a nightmare of mistakes and ineptitude, Mary is charged with being a drug smuggler.
It's obviously a mistake, but proving she is not the woman in question is hard. There are too many accidents of similarity.
When the SWAT team comes knocking, Mary's support system is gone. Her parents are off on a cruise and her worthless little brother is incapable of help. Luckily, Mary has a friend who hooks her up with a high-powered attorney.
Things are getting back on track. Mary's bigtime lawyer is able to sell this as a case of mistaken identify. But by then, the son is with Mary's ex-husband and his brittle blonde wife and wresting him back is the real problem. After all, Mary had been accused to being a drug smuggler and where there's smoke, there's fire.
It's a nightmare, a true Hitchcockian nightmare. And just when you think this will turn into some revenge fantasy, with Mary going all Rambo on the ass of some pencil pusher in a DCF office, Balmaseda throws us another curve.
Gee, maybe Mary isn't as innocent as she seems.
With a sudden plot turn, we begin to doubt a lot of what we think we know about Mary. Again we're reminded that people can be total, unpredictable ciphers.
Many skilled journalists bobble the ball when they turn to writing fiction. But Balmaseda balances this story deftly.
She left the Herald and has been working as a Palm Beach Post columnist. Before Sweet Mary, she's done a couple of as-told-to books, but we hope with this excellent book, she will begin producing novels at a Hiaasen-like rate.
And by the way, she shares a recipe for Sweet Mary's official drink, the Mango Sour Happy Hour.
As a public service, we present the recipe below:
Mary's Mango Sour
1 ½ ounce rum (Bacardi Gold recommended)
2 oz fresh mango puree
½ oz of sour mix
½ oz fresh lime juice
Serve frozen or over crushed ice.