There's Something about Margaret
This is my contribution to an upcoming book called Hunter S. Thompson's Hell's Angels by Margaret A. Harrell. Margaret was Hunter Thompson's editor on his first book and has written three memoirs in a series titled Keep This Quiet. This upcoming book will be large format and include a number of letters and annotated manuscripts from Hunter Thompson. Be sure to follow my webpage for news about its publication. For now, I have Margaret's permission to publish my short piece here, along with a couple of photographs that will appear in her book, on which she collaborates with the poet Ron Whitehead.
Let us now praise serendipity. It's defined as the art of finding something that you didn't know you were looking for.
Margaret A. Harrell
I'm not talking about shopping here, though I do recall many times when I went into a store looking for socks and drawers and came out with something like a five-volume history of the Civil War.
Speaking of history, serendipity plays a massive role in the process of gathering and writing the varied accounts of life on our spinning globe. By definition, you can't make serendipity happen, but when it does, it opens a magical door. (In the words of Barrel House Annie, if it don't fit, don't force it.)
Lots of things happened during the years I worked on Outlaw Journalist, my biography of Hunter Thompson. For one, I fell off a roof and spent the next six months in a wheelchair, affording me an understanding of Hunter's physical pain and sense of despair in his final years.
One day, I awoke to an email from a man I did not know. Tom Corcoran wrote: "I put 'Hunter Thompson' and 'Bob Dylan' into a search engine together and your name came up. Why?" We connected and I realized that during Hunter's late seventies / early eighties exile, he'd collaborated with Corcoran on a film script. Meeting Tom opened a door to Hunter's missing years in Key West.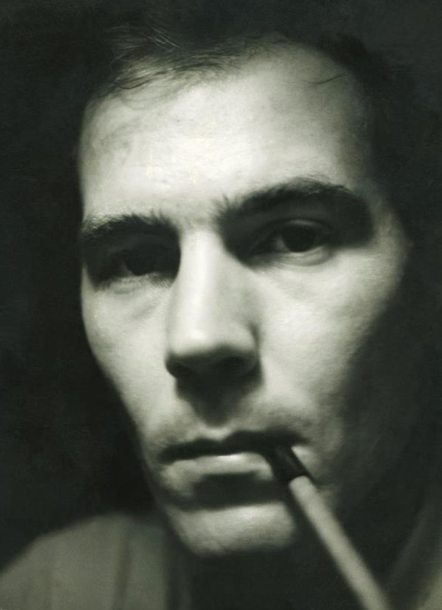 I went to get some dining-room chairs re-caned and when talking to shop owner Dan Mallard, I learned all about Hunter's uninvited appearance at Jimmy Buffett's wedding. Mallard was an invited guest but Hunter, offering payback for not getting an official invitation, showed up with a hyper-flatulent dog. I had another good story to stitch into the manuscript.
And then I called the press office at Eglin Air Force Base, where Hunter had started his journalism career with the Command Courier. I figured the base had some sort of frequently-asked-questions handout prepared for people like me who wanted to know about his time there. Luckily, Airman James Madieros answered the phone. After my spiel, there was a silence; then he spoke with conspiracy in his voice. "So. You like the Good Doctor, huh?" Madieros then spent two taxpayer-funded days photocopying every single word Hunter ever wrote for the Courier. The complete set of his Air Force writing is now in Boston University's archive.
It was through this magic of serendipity that I got to know Margaret Ann Harrell. I was blessed with an editor who was much better than I deserved. Amy Cherry was vice president of WW Norton and, as such, made frequent appearances at writing conferences. It was at one such event in North Carolina that she met Margaret, and when she was back in her office, she called me. "You need to talk to this woman."
And so I did. (My working agreement with Amy was that I promised to do whatever she told me to do.) I called Margaret and we had a wonderful and illuminating interview about Hunter and what he was like at that moment, when they collaborated on Hell's Angels, when he rode the crest of the high and beautiful wave of turning thirty.
For the rest of us, curious about the mysteries of Hunter in those hand-to-mouth days, she opened a window to the struggling writer, the freelance living off of blood donations and his supportive, motel-maid wife. She offered a portrait of the artist as a mad dog, as he tried to wrestle his experience with the motorcycle gang into a coherent book. She verified my experience with the man—that he was a kind and generous soul. Though his DNA provided the basic genetic material for the mad-dog "Hunter Figure," there was always a Gentleman from Kentucky that shared the body.
There's no doubt that Outlaw Journalist was strengthened by my interview with Margaret. There's also no doubt that it was improved by her expertise as an editor. When she saw the first edition, she discovered that I had repeated an error from an earlier book on Hunter. I made the correction for the paperback and all foreign editions. Thank you, Margaret.
It's a terrible thing, to get something wrong. That error might still be there, speeding its way out through the universe, had not Margaret stepped into her role as editor once again.
Margaret is a natural resource and I'm not sure what the world would do without her. We're lucky that she shares with us a saga of a long friendship, the work it produced and the legacy it left behind.
From the upcoming book Hunter S. Thompson's Hell's Angels:Writers & Editors, Romance & Trouble. The book will include photos, correspondence, interviews, and encounters with Hunter S. Thompson, Oscar Zeta Acosta, Paul Krassner, William Kennedy, Jim Silberman, Rosalie Sorrels, David Pierce, and many more. The book is by Margaret A. Harrell, in collaboration with Ron Whitehead, and features contributions from William McKeen, David Streitfeld, Rory Feehan, Juan Thompson, Deborah Fuller, Tim Denevi and Douglas Brinkley.