Gonzology: A Hunter S. Thompson Bibliography
Edited by Eric Shoaf
Cielo, 2018
Eric Shoaf has compiled an impressive and far-reaching bibliography of Hunter S. Thompson's scattered work.
This is a descriptive bibliography of the works of Hunter S. Thompson with over 1,000 entries, many never before documented appearances in print, hundreds of biographical entries about Thompson's life with full descriptions of all his primary works, and a photo section with rare and exclusive items depicted.
I wrote the preface, which you can read here.
Eric C. Shoaf was born and raised in North Carolina. He received a BA degree from Duke University, and holds master's degrees from the University of Rhode Island and North Carolina Central University. A lifelong educator, he has worked in libraries and information services at a variety of academic institutions including the University of Texas at San Antonio, Brown University, Duke University and Clemson University. He is  dean of the Library at Queens University of Charlotte.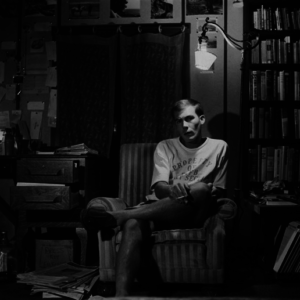 Shoaf has published prolifically in the library and information sciences literature, and most recently he co-authored a book on library space use that has been well-received. He is also widely published in popular music and guitar-related magazines. He is married to Claudia Cardenas, also an educator, and has two children, Brianna Shoaf of Tallahassee, Florida, and Evan Shoaf in Portland, Maine. In addition to bibliographic work on Hunter Thompson, Shoaf has published three books on William Burroughs and has a similar works on other authors in preparation. His next publication will be a bibliography on the works of Tom Wolfe.