Part 34. Hold Back the Night
"You had the power all along, my dear."
Glinda the Good Witch said that to Dorothy back in Oz. I always imagined Dorothy losing her shit about that. "Then why in the hell didn't you tell me that back in Munchkinland, Bitch?" But then, she wouldn't have met the Scarecrow, the Woodman and the Lion. You know — made friends, understood the meaning of life and gotten a whole tribe of flying monkeys to switch teams.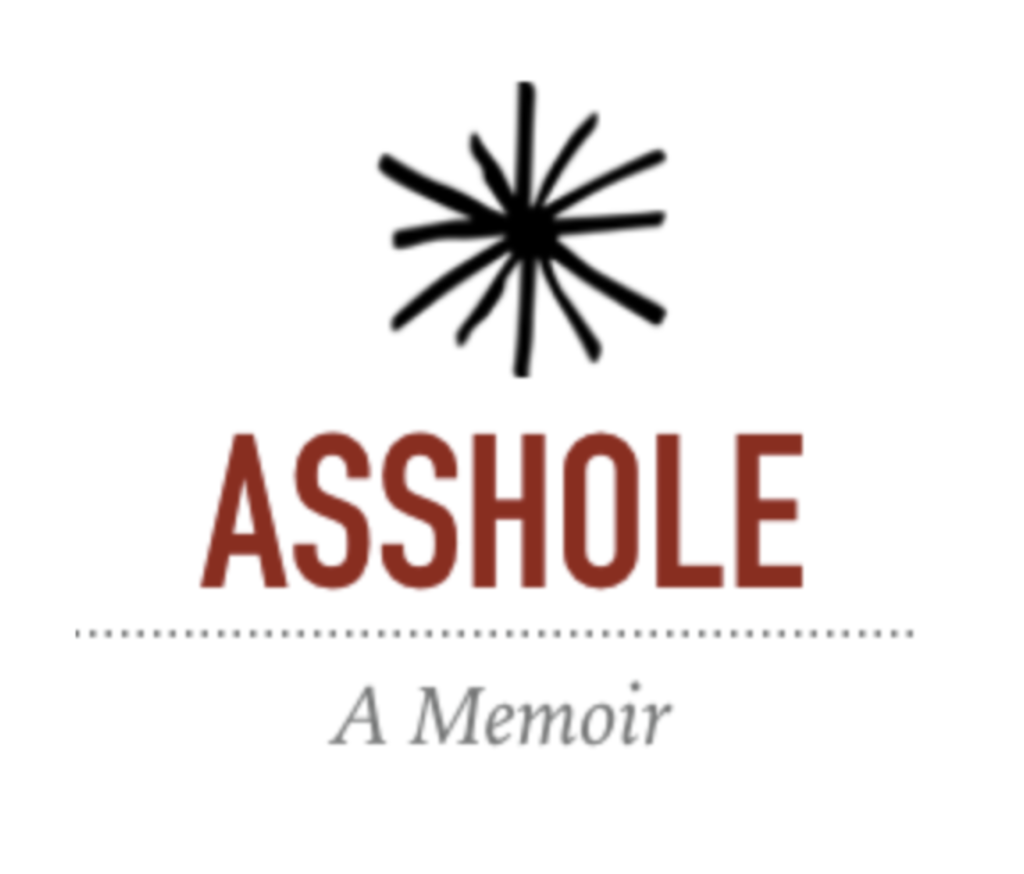 So, I learned that there was really no re-connect needed. Since my surgery in April, this new point of egress down south was already there, healing, getting ready to be trained and used. The stomas — the clown-button on my belly — would be sewn up and shoved back inside. My poop would no longer have that side road of diversion and would continue down the original road, exiting at the new bionic butthole.
Christian Corwin scheduled me for the reversal (a more accurate term than reconnection) in mid October, right in the middle of the semester. I might not be incapacitated so long, he said, but the recovery might be … challenging was the word he used, I believe.
It all had to do with retraining that pesky rectum.
I'd had accidents now and then but felt confident enough to finally make the trip I'd had to put off for so long. It had been a year since I'd seen my mother. My brother lived in the same town as my mother and he saw her several times a week. His wife, Sharon, was there daily. Sister Suzanne and husband John traveled mostly from Virginia to look after my mother.
Everyone was aware of my cancer except, of course, my mother. We'd kept her in the dark.
My mother's hospice nurse was trying to help us help my mother learn to let go. She needed to know her children were all right, so she could peacefully pass.
I asked Corwin if he thought I could handle a trip. I wanted to squeeze in a trip before the surgery. I reminded I'd canceled my trip the previous December, when I'd gotten my diagnosis
"Of course," Corwin said. "You're a pro with that bag now." He glanced down, indicating where the ostomy bag lurked beneath my trousers. "You can handle a plane flight."
"You sure?" I asked. "What if I get up there at 30,000 feet or something and the pressure turns out to be too much for the bag?"
He looked at me curiously, a sort of what-in-the-hell-are-you-talking-about kind of look.
"Well," I gulped. "Will the bag explode?"
He laughed.
"You laugh now," I said, "but how'd you like to be trapped in a fuselage and have some stranger's shit rain down upon you?"
He was still laughing, at my stupid fantasy no doubt.
"I suppose it's not nearly as comforting as having your own, familiar shit rain down on you."
And I began to laugh, too.
So, I sucked it up, made the flight reservation and readied for a trip. I booked it right after the Columbus Day holiday. Both of my classes were on Monday, so they were canceled that week and my colleagues, knowing I hadn't seen my mother in over a year, covered some work obligations so that I could get away. Sarah Kess had moved into the administrator role and she ran the department with an efficiency and skill that left me in awe.
I didn't call my mother because I was afraid, secretly, that something might happen to screw up the trip.
I also didn't tell her because I didn't know if she'd understand.
The whole time I'd been in treatment, I'd talked to her once or twice a week, with longer lapses here and there when I was in the hospital. I didn't want her to hear those hospital noises in the background and figure out my scam.
But in those conversations, I could hear her slipping. My mother was rarely at a loss for words in her life. She had opinions on most everything and was always wanting to know more — about me, or the kids, or my work, or the weather. She just wanted to know.
Now, seems whenever I talked to her, I was interrupting a strange, waking dream she was having.
I made the fight and my bag-o-shit remained intact. I found that I was capable of independent action and thought. I rented a car. I drove the hour from the airport to Bloomington, but got there too late to see her. She was asleep by seven o'clock every night, my sister in law told me. There would be time the next day.
I drove into the sunset toward my brother's farm. I realized, again, how much I needed my family. I don't think I realized it until I walked through the door.
It was hard, the next morning, to see my mother. She was so weakened and frail. All her life, she was a hearty farm girl — tall and strong, with no shortage of opinions or the vocabulary with which to express them. She was strong and charming with a fierce determination. We were always close — despite my often being the subject of my big brother's scorn when growing up, I felt lucky to be the baby. I got more time with my parents and, since my father died young, I was her companion.
She'd become a frequent traveler after his death. Every June, she'd take a trip so she would not be at home on his birthday. She retreated into melancholy for their anniversary. Every October 7 — the day of his death — she disappeared. She was lost on her own for a couple of days, preferable to being home, the place he died, on that day.
In those years, when she wanted to travel, she took me along. We traveled to Hawaii to mark — celebrate isn't the right word — my father's first post-death birthday. She knew it was probably odd for me, as a randy, 20-year-old dude, to be traveling with his mother. It was, but she was my mother and I'm so glad we made that trip.
Now here she was, a frail charcoal drawing with indistinct lines, some strong pencil strokes but others that tapered into an unfinished thought. Still, when she saw me, she smiled, and I saw my mother inside.
My brother had five children and they had all gotten married and the family was enriched with new young men and women and children. My brother's youngest daughter, Kerry, had met a young man in culinary school named Jose Fuentes. After finishing school in Providence — alas, before I'd moved to New England — they'd moved back to Indiana. Jose had been the head chef at the country club but when my mother moved to Hearthstone, an assisted-living "facility," Jose had gotten the head chef's job there so that he could see her every day. That's the kind of man he is.
Luckily, he also bore a superficial resemblance to me. I was overweight and Jose merely stocky, but in a mother's eyes, her son isn't really fat. Jose also wore glasses.
In the year —or more — since I'd seen her, my mother had faded in and out. Her vision was going, in pursuit of her lucidity.
Jose came to visit daily. Maybe just for a minute or two, just to say hello, to check on her, so that she heard the voice of family in counterpoint to the voice of the nurse or the teen-age volunteer.
Sharon, my sister in law, told me that often, when she'd make her daily visit, my mother would say, "Oh, Bill was just here."
Through her softened, weakened eyes, Jose was me. He'd bought me time. She never seemed to reconcile the stocky man with the glasses, at the end of her bed, with that familiar voice on the phone. Perhaps she thought I was a shape shifter.
What mattered was that I was there, finally, talking to my mother.
Sharon and Suzanne had prepared me well. In the fourteen months since I'd seen her, she'd slipped down, getting lost in the thicket in her mind. She repeated herself. She'd ask a question. It would be answered, then she'd ask it again, as if she expected a different answer.
Her legs pained her. She couldn't even form the sentence to tell me this. The nurses treated her with BioFreeze, which numbed her. When they ran out, they told her they could not get any more until the next day. Finally, I thought, I can be of use. I drove into town, found the last tube on the Walgreens shelf, and massaged my mother's painful legs.
Later that evening, I fed her oatmeal from a spoon.
She fed me from her body as my life began; I now fed her as her life was ending.
I always have moments of slight panic each New Year's Eve as I watch the television throng in Times Square as we careen toward midnight and the dropping of the big ball. I always want to hold back the night, to hold onto the old year a little longer, not yet ready to say goodbye.
That was my feeling that week with my mother. I sat there and watched her sleep, listening to her breather. I panicked once, thinking she was gasping for air in her dreams. I ran to the nurse's station and the chief nurse said she had had some issues with breathing, but that she did not sound out of the ordinary.
I began to think she might die while I was there. I wanted to be there and I didn't want to be there. If it happened, I didn't want her to be alone.
During the day, the nurses brought by a puppy. My mother was not allowed to have her dog with her. We had always had dogs. Growing up, we had five humans and five dogs. It was hard to imagine my mother living without a dog. Though I appreciated the puppy therapy, I thought the better therapy might've been to allow her dog to sleep in the bed with her.
She had a neck pillow in the shape of a puppy and that gave her some comfort. If we could relieve the pain in her legs with medication and massage, and she could lean back with her neck cushioned, we knew she was comfortable. Sharon and I would talk, and watch my mother sleep, and tell stories about her in the glory days.
The weekend came and I had to leave. I had class the following Monday and then, two days later, the surgery to put my intestine back inside my belly, where it belonged.
When I told my mother goodbye, I knew it could be the last time. Or I could see her in December. The boys were always up for a road trip, and we'd gone to Indiana in the between-holidays week after Christmas.
I'd always told my mother everything, but I hadn't told her this. And now, it was almost over. I'd gotten through it and once I was well there was no reason for her to know. We both would have survived.
I watched Indiana fade away as the Delta Beast climbed through the clouds for my return to Boston. I could not recall if my mother and I had a full conversation during my visit. There were fragments of lucid talk, a little bit of my mother's old humor. But there was mostly that sound — the sigh of gratitude when I massaged her legs or the look in her eyes when I fed her.
Sharon and Suzanne had been doing that for a year. I'd parachuted in for a week and gotten a taste of what it was like here, near the end, on the precipice of the next chapter.
All I knew was that I wanted to come back and I wanted my mother to be there.