My Top Ten
The scalawags at Boston University's WTBU, the greatest college radio station in the country, asked me for a playlist and this is what I gave them. Good stuff, this.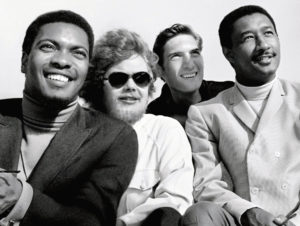 "Time is Tight" by Booker T & the MG's. This is my theme song and is always playing in my head. This was the best band of musicians in the great era of rock'n'roll. The Booker T. Jones – Steve Cropper partnership is one of the most important in the history of 20th Century music.
"Highwater (for Charley Patton)" by Bob Dylan. This is a late-period Dylan masterpiece that encompasses all of the dread of the 20th Century in a song that also contains his only lyrical use of the word "panties." Released on September 11, 2001.
"The Dark End of the Street" by Dan Penn. The all-time greatest cheating song, as performed by its composer. Penn was vital to the history of soul music and was known (because of his demos) as "the white Ray Charles."
"Gulf Coast Highway" by Nanci Griffith. She sings this as a duet with Mac McAnally and has recorded it with a few others as well. Aside from the lamentable spelling of her first name, she is perfection as a Texas singer-songwriter. This song takes 'wistful' and squeezes it until it screams for mercy.
"Shine On" by Gove Scrivener. This multi-instrumentalist has played on albums by a who's-who of rock royalty, but I love this song from one of his solo albums, which starts as the universal mating call of the Dad ("The baby's asleep / And I'm in the mood for love") and becomes something wonderful.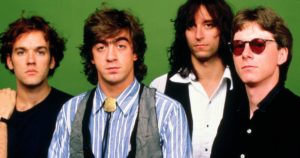 "At My Most Beautiful" by R.E.M. This is the great lost track from Pet Sounds, recorded 30 years later and without a Beach Boy in the room. Though Michael Stipe once said he considered love songs to be "odious," he seems to get over his revulsion long enough to help create this.
"Sea of Heartbreak" by Rosanne Cash (with Bruce Springsteen).  Cash's album The List was in my CD player for three months straight and no one in the family complained. It was built on a list given to her as a teen-ager by Cool Dad Johnny. There were some songs she should know, he said, and gave her a list of 100. This was one of them. Springsteen's best-ever duet.
"If You Were a Bluebird" by Emmylou Harris. Her best overall album was probably Wrecking Ball, produced by Daniel Lanois. But this pre-Wrecking Ball recording of a song by Butch Hancock has big production and a swelling mandolin orchestra and Emmylou's voice all going for it, and that adds up to a lot.
"Jacob's Ladder" by the Staple Singers. The Staples turned to secular music at the end of the 1960s and had a string of hit records, mostly for Stax. But my favorite Staples rock'n'roll comes from their gospel years. Pops and Mavis rarely sounded better than on this song.
"Me and the Wildwood Rose" by Carlene Carter. This is a beautiful exercise in audio-biography by a member of the Carter Family's Third Generation.  The storytelling is concise, but the emotional impact is huge.