Does this book make me look fat?
"McKeen weaves his story with a natural storyteller's grace."
As far as I can tell, that's the first time the word grace has ever appeared in a sentence with my name. (The review is from Under the Radar.)
Everybody Had an Ocean  is available at fine bookstores everywhere, but if you are too lazy to go visit one of those wonderful places, you can order the book through IndieBound, a community of independent bookstores. You can get it at all the usual places, of course.
For example: here is the Amazon link.
But it would be a great favor if you would go into your local bookstore several times a day — in disguise, if need be — and request the book.
Be a pain in the ass. It's true: the best publicity is word of mouth. Phone calls work too. If you're feeling frisky, throw in some heavy breathing.
Did I mention that I have seven children and I promised them that if I sold enough books we could go back to three meals a day?
I wrote this book while undergoing cancer treatment and was able to put together a story I'd wanted to write for a long time — 30 years, at least.
I interviewed all of the Beach Boys — except Brian Wilson — several times during the early 1970s. That was one of Brian's lowest points and he did not appear in concert. Sorry to miss that opportunity, but a writing partner interviewed him in that era and said it was sort of like talking to a throw pillow.
Glad he is in better shape now.
Beyond the Beach Boys, Everybody had an Ocean has an impressive cast of characters, including Michelle Phillips and Cass Elliot of the Mamas and the Papas, Charles Manson, Neil Young, Joni Mitchell, Sam Cooke, Tina Turner, Bobby Fuller, Phil Spector and an buttload of others.
It's a history of Los Angeles rock'n'roll in the 1960s, with a focus on the crossroads of the music business and crime.
I'm very happy with the book. Buy it and you will be too.
The Current said "Everybody Had an Ocean is a great read, one that offers real insights into the burgeoning L.A. music scene in the '60s."
That review — available immediately below — focuses attention  on the non-crime elements of the book.
The reviews have all been positive and, of course, hearing from people who've read it and liked it — mostly through Facebook — means a lot to me.
Speaking of Facebook, I post a lot of things related to the book — videos of the artists I profile performing, for example. So check out the Facebook page devoted to the book. Go ahead and like the page. It don't cost nothin'.
I've done a publicity blast, mostly on radio:
Here I am on the Majic Morning Show in Cleveland, yakking about the book. Start listening at 40:05.
You can hear me in St. Louis on KTRS, in Oklahoma City on KTOK, in Minneapolis on KQRS, in Albuquerque on KZRR and in Danbury, Connecticut, on WLAD., and WMJI in Cleveland.
I also recorded two national interviews with iHeart Media and Premiere Satellite. If you have affiliates of those networks in your area, call up and demand that they replay the interviews.
Here's my 10-minute interview with Ryan Gatenby on Chicago's WBIG-AM, which features a shout to my daughter — and famed Chicago nightlife figure — Mary Grace McKeen.
People talk to me about stuff
Appearances in news stories as an 'expert' :
Health update
Two years after multiple surgeries, chemotherapy and radiation,  I remain cancer-free.
This spring I had a gastric-sleeve operation, which makes for a total of 10 surgeries in two years. We're hoping this surgery will help us avoid more surgeries down the road. In the aftermath of this surgery, my stomach was reduced by three-fourths and I have little interest in eating other than that which is needed to stay alive.
I have lost 70 pounds in five months. I feel pretty darn good.
Rockin' in the free world
When the semester isn't in session, I feel like a nuclear power plant that's been shut down.
This marks my 40th year as a college teacher and I've never gotten tired of it. I've never even had a sabbatical.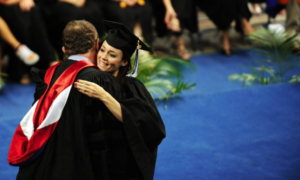 This fall, I'll team-teach the journalism section of the new introductory course for our college of communication — my partner will be Noelle Graves.
I'll also teach The Literature of Journalism and the Graduate Symposium in Journalism.
I taught at Western Kentucky University 1977-1982, at the University of Oklahoma 1982-1986, at the University of Florida, 1986-2010 and at Boston University since 2010.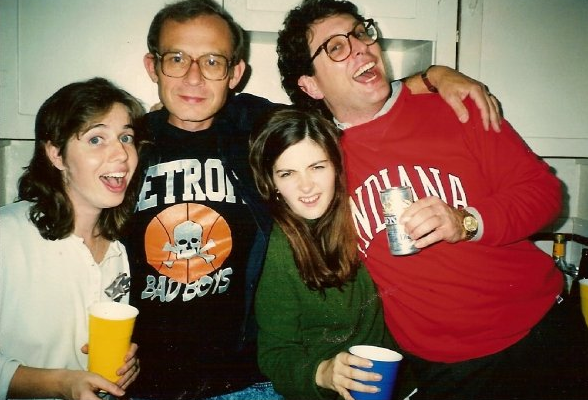 If you were in one of my classes, I'd love to hear from you at wmckeen@bu.edu. I keep up with a lot of former students on Facebook, which I use as a sort of illustrated Rolodex of my life. It's good to see how everyone's doing.
Take care.