Remembering Tom Wolfe
Tom Wolfe died May 14 at 88. He was a titanic figure in American journalism.
I wrote a book about him and his work in 1995 and later helped him while he was doing research for his college novel, I Am Charlotte Simmons, which came out in 2004.
He was very kind to me and to my daughter Sarah, who hosted him at her University of Florida sorority, also part of his Charlotte Simmons research.
He was nice enough to write blurbs for a couple of my books — he called me "incomparable" when he praised Rock and Roll is Here to Stay — and sat still for a couple of interviews.
I was asked to write this piece for The Conversation about Wolfe's importance to journalism.
Go to my Tom Wolfe page on this site — the page devoted to my book — to read a memoir of my time as his host. I also have a link to an interview I did with him for American History magazine. The subject was heroism. The Washington Post published a piece some years back about Wolfe's time at the paper and it references my book. Here it is, if you'd like to read it.
He was an important figure in my life and I think we will all miss him terribly.
As I say in my piece for The Conversation, because of him — and some of the other literary journalists of his time — journalism went from being merely the means to an end, to being a justifiable end.
When young people ask me why all the fuss about the 1960s, what made it "pandemonium with a big grin" (a classic Tom Wolfe phrase), I hand them a copy of The Electric Kool-Aid Acid Test. That seems to do the trick. Fifty years on it remains the Great Book about the 1960s.
Talking About Hunter S. Thompson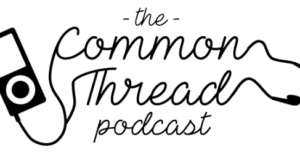 Here's my appearance on the Common Thread Podcast, run out of the Howard Thurman Center at Boston University.
The primary interlocutor is Kobe Yank-Jacobs, with questions here and there from Patrick Reid.
Click on the logo to hear the podcast.
It's always a pleasure to talk about Hunter S. Thompson — and especially fun when the questions are so good and thought-provoking.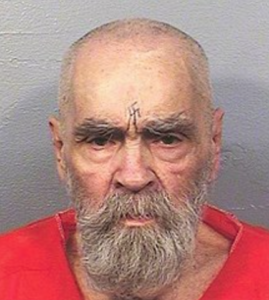 My Manson Commentary
To listen, click on the insane man's face. This audio is from the 'Academic Minute' at Inside Higher Ed, and is adapted from my article in The Conversation.
Hey, Look Me Over!
It's not the kind of list you necessarily want to make, but hey — I guess this means my latest book, Everybody Had an Ocean,
was worth some attention.
Click on the Huffington Post logo to find my latest  on a list of the 'Most Overlooked Books' of the last year.
You can order this fine book by clicking here, and it will not be overlooked — at least not by a cool, groovy, neat and outasite person such as your own bad self.
From a Reader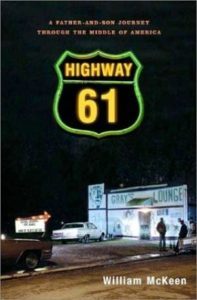 Just finished Highway 61. Same emotion as when I recently finished Mile Marker Zero for the second time – tears. 
Highway 61 is like all of my road trips – I didn't want it to end. The beauty of Highway 61 is what most of us would dream of – a long road trip with our child.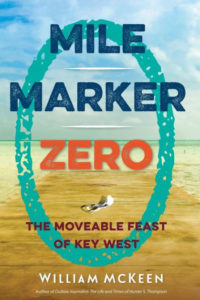 Thanks for this wonderful book, so full of information, facts, pleasures and observations. Don't know why it took me so long to find it, but it is significant as a documentation of a time, places and people. 
Thank you for writing.
STAN
 Recent Writing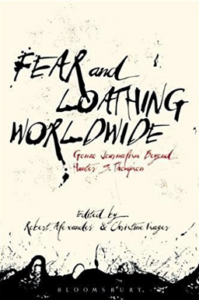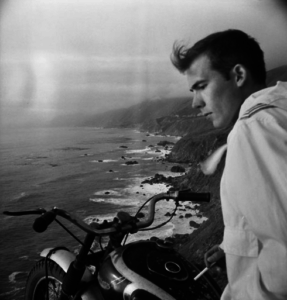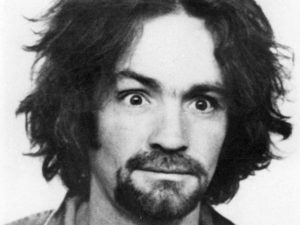 "McKeen weaves his story with
a natural storyteller's grace."
As far as I can tell, that's the first time the word grace has ever appeared in a sentence with my name. (The sentence comes from a review in Under the Radar.)
Everybody Had an Ocean  is available at fine bookstores everywhere, but if you are too lazy to go visit one of those wonderful places, you can order the book through IndieBound, a community of independent bookstores. You can get it at all the usual places, of course.
For example: here is the Amazon link.
I interviewed all of the Beach Boys over the years, except for Brian Wilson. A writing partner interviewed him for a story we were working on in the mid-1970s. He said talking to Brian was like talking to a throw pillow.
I think he's a lot better off now.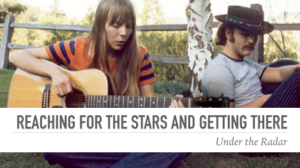 Beyond the Beach Boys, Everybody had an Ocean has an impressive cast of characters, including Michelle Phillips and Cass Elliot of the Mamas and the Papas, Charles Manson, Neil Young, Joni Mitchell, Sam Cooke, Tina Turner, Bobby Fuller, Phil Spector and an buttload of others. It's a history of Los Angeles rock'n'roll in the 1960s, with a focus on the crossroads of the music business and crime.
The Current said "Everybody Had an Ocean is a great read, one that offers real insights into the burgeoning L.A. music scene in the '60s."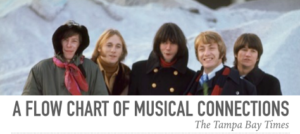 I post a lot of things related to the book on Facebook:  videos of the artists I profile performing, for example.
Check out the book's Facebook page.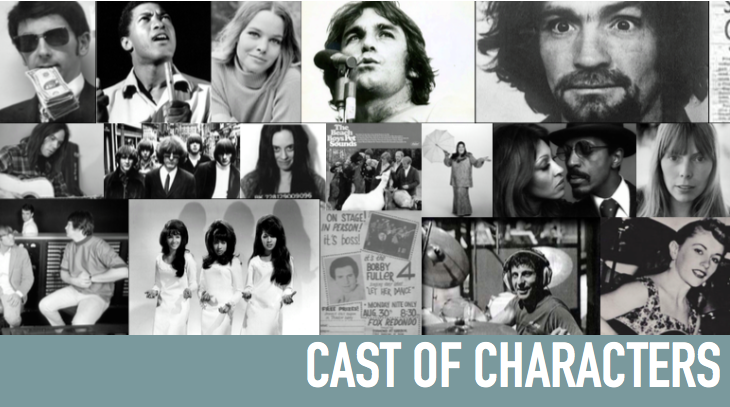 People talk to me about stuff
and / or I write about other stuff
Long-distance friends

During a summer trip to Ireland,   I met two Hunter S. Thompson scholars — Martin Flynn in Dublin and Rory Patrick Feehan in Limerick.
Martin runs the HST Books website, and Rory manages Totally Gonzo. We'd corresponded for years, but these were the first face-to-face meetings.
Oddly,  they have never met each other, but they promise to get together soon and wrestle nude in creamed corn.
I was flattered to be asked to serve on Rory's doctoral committee at Mary Immaculate College. He produced a superb piece of work. He insisted that I accompany him to four or five (I lost count) taverns that evening to celebrate.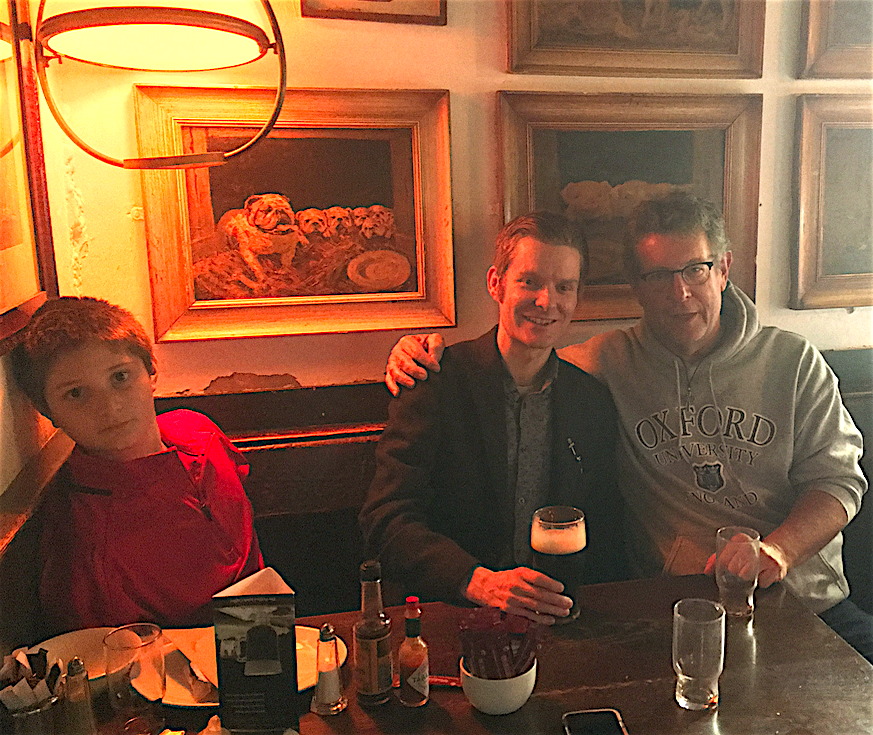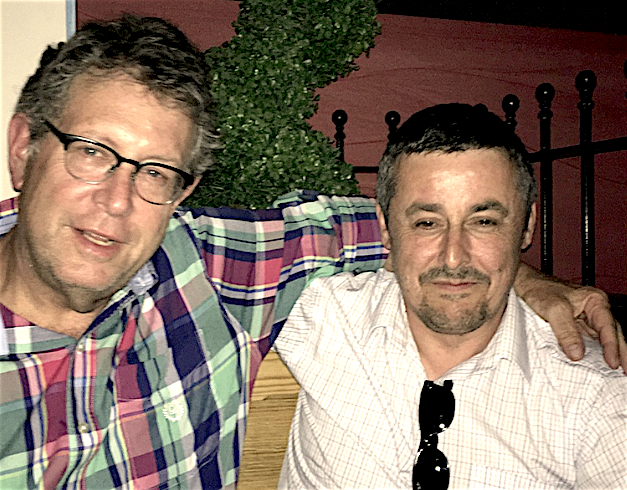 For my absent friend
I recently learned of the death of my friend and mentor, Starkey Flythe, Jr. I feel that I have done something awful by walking the earth these last four years without knowing he was gone.
Starkey Flythe was managing editor of the Saturday Evening Post when I worked there in the mid-1970s. I learned so much from him.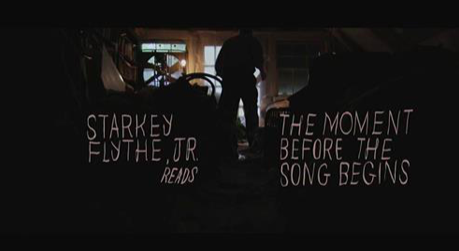 He shaped my tastes in writing, introducing me to the works of Flannery O'Connor and Eudora Welty, and was himself a great voice of the South (and an O. Henry Award winner).
He was my graduate school, my mentor, my role model and my friend. He led a remarkable life. I hope he rests in peace.
Please spend the next eight minutes of your life watching this beautiful short film by Matthew Buzzell, "The Moment Before the Song Begins." It's a celebration of his art and a tribute to a remarkable, eccentric and deeply talented man.
Health update
Two years after multiple surgeries, chemotherapy and radiation,  I remain cancer-free.
I had a gastric-sleeve operation a year ago, which made for a total of 10 surgeries in two years. We're hoping this surgery will help us avoid more surgeries down the road. In the aftermath of this surgery, my stomach was reduced by three-fourths and I have little interest in eating other than that which is needed to stay alive.
I have lost 85 pounds in the past year and I feel pretty darn good.
Rockin' in the free world
When the semester isn't in session, I feel like a nuclear power plant that's been shut down.
This marks my 40th year as a college teacher and I've never gotten tired of it. I've never even had a sabbatical.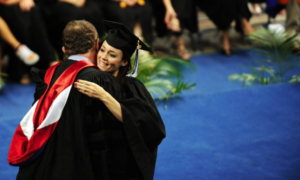 I taught at Western Kentucky University 1977-1982, at the University of Oklahoma 1982-1986, at the University of Florida, 1986-2010 and at Boston University, 2010 until today.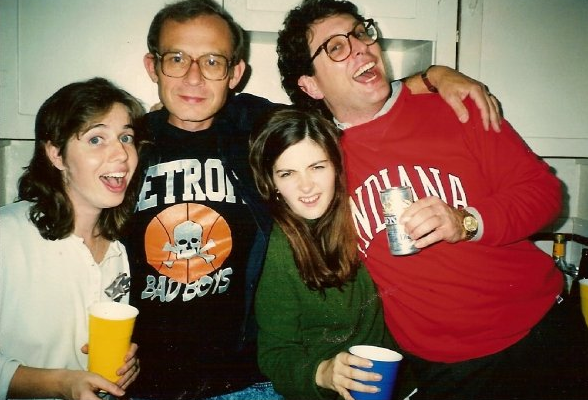 If you were in one of my classes, I'd love to hear from you at wmckeen@bu.edu.
I keep up with a lot of former students on Facebook, which I use as a sort of illustrated Rolodex of my life. It's good to see how everyone's doing.
Being a teacher is a lifetime commitment, so let me know if I can do anything to help you.
Take care.