How to Prepare for a Road Trip
Appeared in CityLink, May 2003
Shoes are key. Keep your feet happy because they do the donkey work a road trip. For 6,000 miles with my son (subject of my book, Highway 61) I wore bowling shoes. Not only were my feet spoiled rotten but the comfy shoes also broke a lot of ice. The stranger in town needs help starting conversations. Bowling shoes work magic.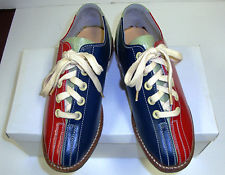 Combs are over-rated. I went all 6,000 miles without one and though I resembled Jimmy Neutron more than Jimi Hendrix, I think the mushroom cloud was a good look for me.
Music: This road trip was with my 19-year-old son. Most friends shrink in horror at the thought of being trapped in a car with a kid who likes rap, hip-hop and self-indulgent British whining (Radiohead). But my son has good taste and introduced me to Mos Def, Common and Jurassic 5. I brought along my essentials: Robert Johnson (King of the Delta Blues Singers); Bob Dylan (Highway 61 Revisited and generous samples from all phases of his career); Toots & the Maytals (an anthology); Tony Bennett (Forty Years of Artistry); Johnny Cash (Love / God /
Murder, which covers all of human existence) and even a couple Enya discs for ethereal rainy-night drives.
Solo road trips need books on tape (John D. MacDonald, Tony Hillerman and Carl Hiaasen work well) but with someone riding shotgun, you need music. The tunes come in handy when cops nab you for speeding. "I'm sorry, ossifer. 'Gimme Some Lovin' came on and I'm required by law to speed up."
Avoid Interstates. They are the concrete equivalent of Celine Dion – a noxious curse on modern life. Look for asphalt – for those beautiful two-lane bumpy roads that cut through the real America. Interstates remove all color and beauty from our magnificent country; like network TV, they've blanded America. On an Interstate, you're looking at a painting; on a two-lane, you're in the painting.
Cameras are OK, but nothing preserves a road trip like memory. Memories don't need to be developed or pressed into a scrapbook. Score a road atlas and some gas money, find someone you love and point yourself down the road.
All of this presumes you have a working automobile. Road trips suck without one.