Homegrown in Florida, 
an anthology
University Press of Florida, 2012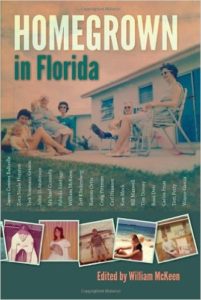 This is a book of stories I collected about growing up in Florida. I contributed two stories and managed to get contributions from a variety of great storytellers, including Carl Hiaasen, Tom Petty, Fabiola Santiago, Kristin Harmel, Michael Connelly, Craig Pittman and many others (including historical pieces from Zora Neale Hurston and Robb White.)
What makes a childhood in Florida so special? It can seem like a child's dream of paradise: endless sunny days, trips to the beach to swim and build sandcastles, bike riding without a jacket in the middle of January, and magical theme parks only a short drive away. But what was life really like for those who grew up here?
I was talking to writers Tim Dorsey and Jeff Klinkenberg  and we found ourselves lamenting that so many of our childhood memories were fading away. For them, and for many, Florida is not just a place people go to, it's where they come from.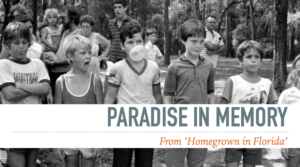 That can mean many things to many people, as the stellar cast of writers, journalists, and musicians eloquently reveal in Homegrown in Florida. This utterly satisfying and powerful anthology aims at the heart of the glories of childhood and the pain of growing up.
Both a celebration of the exotic, untamed wilderness of a youth filled with moss-draped oaks and citrus fields, evergreen winters and palmetto fronds, and a reminder that innocence often gave way to experience as bike paths became private developments, and swimming holes were paved over by interstates, Homegrown in Florida is filled with tears and laughter alike.
This is a book for every child of old Florida, and every child at heart.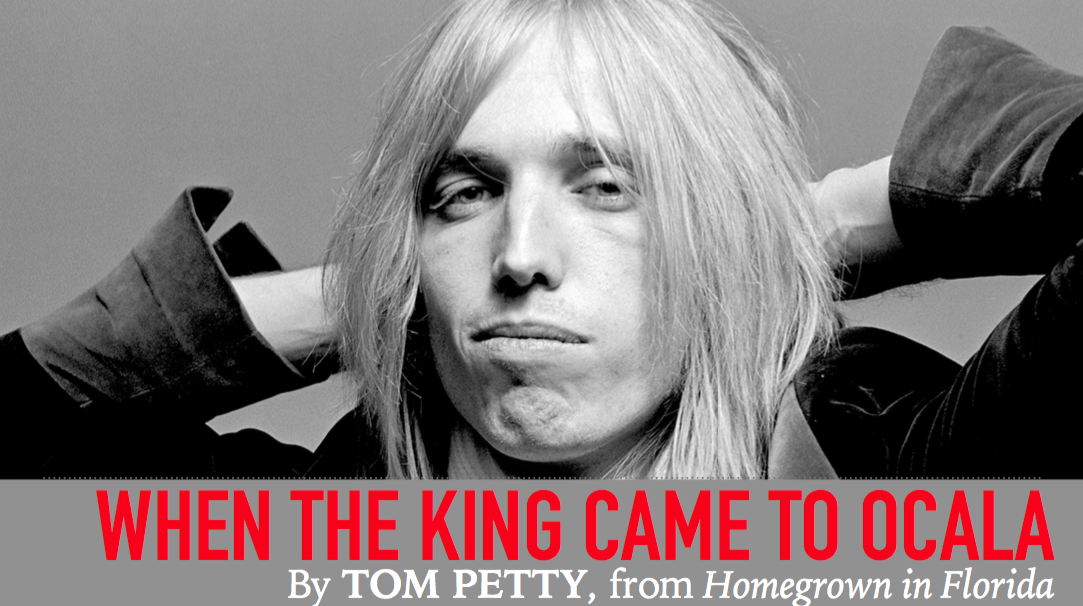 Reviews
"A superb book." Slate Magazine
"Well-known writers along with journalists, poets, and musicians team up to reminisce about coming of age in that once unspoiled paradise."Atlanta Journal-Constitution
"This exceptional collection reveals that Florida kids face the same challenges as others, but they may just be a little bit luckier because they can do so with their toes in the sand." Library Journal
"A powerful anthology aimed at celebrating those who spent their childhoods in Florida, and considers what life was like for those who grew up in the state." The Midwest Book Review
"A valentine to growing up in the Sunshine State… Homegrown shows a raw, slower-paced Florida." Arude Magazine
Table of Contents
Scroll over the contents for links to a few pieces in the book.
William McKeen Introduction
Tim Dorsey  I, Floridian
William McKeen  Why Chuck Wouldn't Get Out of the Car
Michael Connelly Night Shift
Teri Youmans Grimm Mayport, 1975
Bill Maxwell Crescent City
Fabiola Santiago Year of Dreaming
J. Paige Straley August on Morgan Street
Stephen F. Orlando The Other Campout
Kristin Harmel My Field of Dreams
John D. Anderson Down in the Orange Grove
Carl Hiaasen Role Model
Harry L. Allen The Fisherman
Shelley Fraser Mickle Blue Springs Christmas
Jeff Klinkenberg Nothing I Could Do
Glen Simmons and Laura Ogden Rambling Round
Margo C. Pope Cannonball Bowling and Gopher Tortoises
Cindy Spence Amelia
Craig Pittman Red Clay Road
Jere M. Fishback  Hydrangeas
 Ken Block Riding the Wave
Lawrence W. Howe Fortunate Son
Sherry L. Alexander Seaboard Coast Line
Wayne Garcia Little Yankee
Tom Petty as told to Paul Zollo When the King Came to Ocala
Teri Youmans Grimm Miss Senior High Duval County
Gregory Hardy Splashdown
Robb White Runaways
James Conner Baltzelle Eighth Court Punks
Boaz Dvir The Only Israeli in Town
Allison Burke Clark  God Only Knows
Jeff Klinkenberg Miss Olive
Loren G. "Totch" Brown Giving Up the River
Ramiro Ortiz My Education
Carlos Frias Twelve
Zora Neale Hurston Isis
William McKeen Arsenal
Anne V. Hull Promise