Radio, Radio
Appeared in the Gainesville Sun, November 19, 2009
When the longtime classical music station at the University of Florida prepared to change formats, there was an outcry in the community. I wrote this defense of the format change. It allowed me to use some of my ideas about writing about which I pontificate elsewhere.
………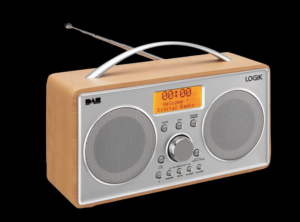 Every morning at six, my father would drop the needle on Wagner's "Flying Dutchman" overture. Stirring, apocalyptic music thundered from Bozak speakers the size of a Buick, and the family was once again summoned back to consciousness.
That's how most days of my childhood began. Music played a huge role in our family life, from the time we woke until it soothed us to bed. My father played violin and piano. He took me to young people's concerts downtown at the civic auditorium. We were schooled in the works of the great composers and were raised with a deep love – a reverence, even – for classical music.
As one of my favorite musicians once said, "Music is God's voice on Earth." Amen to that.
When my father died, I lost my tutor in music history. Luckily, I had my radio.           Through years of listening to Karl Haas and his "Adventures in Good Music," my appreciation of music was deepened. While driving one day, I heard Bidu Sayao's recording of "Bachianas Brasileiras No. 5" and executed a crazed U-turn in order to get to the nearest record store.
In short, I love music.
I've listened to Classic 89 for more than two decades. Much as I've loved the station, I've always felt it was bi-polar. Certain times of the day, it was the best news-and-public-affairs station in town. Other times, it played thrilling music unequalled anywhere else on the radio dial. But since it was half one thing and half the other thing, it couldn't excel in either role.
So I think the format change at WUFT-FM is one of the best things that's happened in our community.
WUFT's second channel now plays uninterrupted classical music. There are no newsbreaks and no limits imposed by other programming. It's all music all the time. Heard on a high-definition radio, the sound is stunning. But even streamed on my computer, I can have hours of magnificent music.
Of course, the controversy concerns the main signal, which is now devoted solely to news and public affairs. Opponents of the format change have sounded a steady drumbeat, wanting to bring back the old Classic 89.
But if they stopped and listened to the "new" station, they would realize that WUFT is doing listeners a tremendous service. In addition to the National Public Radio mainstays of "Morning Edition" and "All Things Considered," the station now offers "Talk of the Nation," "The Story," "The Diane Rehm Show" and other great programming.
Most important, it offers more local reporting than any other broadcast venue in the city. This is consistent with the mission of a university-owned radio station and an excellent example of journalism fulfilling its role as one of the purest forms of public service.
Full disclosure: I have a dog in this hunt. As chairman of the University of Florida's Department of Journalism, my students stand to benefit from the increase in local news programming. Though the station is affiliated with another department in the College of Journalism and Communications, there will be opportunities for all students to gain experience in the new format.
We need more information, not less. The community is well served by talk radio stations featuring conservative hosts. The programming on WUFT offers another point of view. One of the functions of journalism is to provide an opinion forum. I've heard some political programs on the new WUFT that angered me – and that's good because they forced me to confront and articulate how I felt about an issue. (It would be a pretty dull world if we all liked the same thing. We can now easily find a wide variety of opinion on our local radio stations.)
Radio is subversive. In our apartheid past, it was easy to keep the races apart, segregating them in different parts of town, sending them to different schools and assuring that they lived separate-but-unequal lives. But radio didn't obey boundaries created by men. Instead it traveled through the air, in violation of Jim Crow laws. Tuning the dial at night, white Americans heard the voices of black America. Thanks to radio, we introduced ourselves to each other and radio played a huge role in the social revolution that was the civil rights movement.
Radio is the magic medium. It has always been taken for granted and underestimated. The decision to change the primary WUFT signal to news-and-public-affairs programming is the right decision, because it allows this community to hear all of its voices. This is one of the best things that's happened to Gainesville and the University of Florida in the 23 years I've lived here.
And the music is still there. Just switch over to the second signal – and play it loud. Maybe you can wake up the neighbors.