The Old New Hemingway
Appeared in the St. Petersburg Times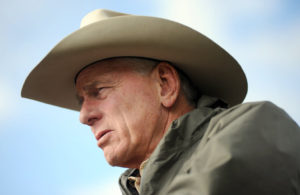 Of all the candidates to be The Next Ernest Hemingway, Thomas McGuane seemed like the one most likely to pull it off. His subjects were sometimes similar – the manly pursuits of hunting and fishing – and his language was at once strikingly simple and evocatively beautiful, much like His Papaness.
McGuane even served the obligatory Key West apprenticeship and produced his most celebrated novel, Ninety-Two in the Shade, from his time in Sloppy-Joe's Land. That book, with its fishing captains and drug runners, could fit right into Hemingway's canon if we switch out drugs for rum – and as long as we give McGuane license to inject a hallucinatory tone into the spare prose Hemingway favored.
But thankfully, McGuane did not fall into the new-anything trap.
Superficially, he shared themes, language and scope with Hemingway, but he long since established himself as his own literary man, though it's still tempting to make the comparisons now and then. McGuane produced the Big Novels like Hemingway, and both writers were also expert at the economical and tightly-crafted short stories that seem to be out of fashion in the modern literary world.
Too bad about fashion. Gallatin Canyon, McGuane's second story collection' is enough to make you long for the great days of magazine short stories. Today, there are few venues to match the old Saturday Evening Post that printed classic Fitzgerald and Faulkner tales weekly. Beyond the New Yorker, it's hard to find a major magazine devoting much space to fiction. Even Esquire, which Hemingway helped put on the map, publishes one short story a month, and seems to do so grudgingly. To find quality short fiction, you have to scour around for those "small, but important" literary quarterlies.
All of this makes Gallatin Canyon a revelation. McGuane covers a lot of territory here – both geographically and thematically. The stories show small moments in a large landscape – usually Montana or Michigan, with one return to Key West.  In a series of tightly crafted stories, McGuane deals with enduring themes of cowardice, integrity and displacement. Friends question the meaning of their relationship, a man returning home finds himself feeling like a foreigner and another man, intending to display his courage to his long-time partner, ends up becoming a reckless fool.
Gallatin Canyon has a number of high points. In "The Zombie," a father feels distant from his sedentary TV-obsessed son and seeks to relieve him of his virginity as a way of forcing him to confront real life. This leads to the downfall of the father and the violent redemption of his son. In the title story, a man selling one of his businesses attempts to show off by acting the corporate bully. When this tactic backfires, he tries to re-establish himself in the strange and awkward dance of male competition on a dark, winding highway at night. The resulting tragedy ends not only his relationship but also the life of a stranger. In "Old Friends," a man serves his last duty as lifelong comrade, in an attempt to save a lost cause – and wonders why he is the only one left standing after a 40-year waltz of loathing and loyalty.
Gallatin Canyon deftly juggles comedy and violence, and the stories are wrapped in McGuane's lyrical prose, always precise and perfect. The book again shows that whether writing those Big Novels or short stories or essays about fishing and horses, McGuane is one of America's greatest living artists.