Get on the Good Book
Appeared in the Tampa Bay Times, December 6, 2008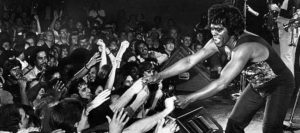 You start salivating when you hear a biography of James Brown is on the way, but when it's in your hands, you think, "Why such a tiny tome for the Godfather of Soul?"
If any figure of modern music deserves the epic-biography treatment, it's Brown. His life story blends elements of Charles Dickens and Horatio Alger with the grinding poverty of the Deep South. He shined shoes and tap-danced on street corners, then filled stadiums with thousands who screamed his name in ecstasy.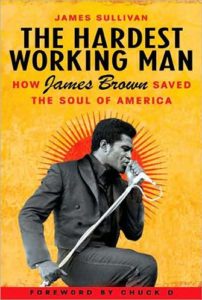 So at first glance, The Hardest Working Man doesn't seem to do justice to this saga. Then you realize James Sullivan wasn't trying to tell that story. Sullivan has carved out a considerable piece of Brown's life: his importance to the black community.
The night after Martin Luther King Jr.'s assassination, Brown was scheduled to play the Boston Garden. There was talk of canceling the show, but Brown insisted on performing, and calmed what could have been a dangerous situation.
In the late '60s and early '70s, Brown had that power. When America seemed ready to split along a violent racial divide, he would fly his plane to the scene of the trouble, walk the streets, dance, sing, do whatever it took to defuse the situation. When the possibility of riots loomed, the White House dialed the Godfather.
Of the phrases used to introduce him (The Hardest Working Man in Show Business! Godfather of Soul!), the most telling might be this: Able to stop revolutions with a single UNH!
Brown's compelling story gave him credibility. Ashamed of his seventh-grade education, he implored young blacks to stay in school. Preaching empowerment, he was a model of the African-American entrepreneur. He sang about that in I Don't Want Nobody to Give Me Nothing (Open Up the Door, I'll Get It Myself).
We still want the doorstop treatment someday, but this book, focused on Brown the social activist, earns a spot on the music history bookshelf.